In part two of our feature called "Trend Analysis", Maddy and I discuss another trend that we want to see more of, or a trend that may be on the rise!
Space Science Fiction
---
Audrey:
I wan

t to

see more deep space/science fiction. We've seen some dystopian themes in space a little bit recently, with books like Across the Universe by Beth Revis and For Darkness Shows the Stars by Diana Peterfreund. However,
I want some straight up Star Trek type novels. Ender's Game just made it to the big screen, so I think that might signal a rebirth of the science fiction/space age stuff. It seems like it died down in the 80s and 90s when the Cold War ended and there was less interest in space exploration.
I think that riding on the coattails of dystopian, we've started to see a slight re-emergence in this deep space subgenre that I think could turn into a larger trend.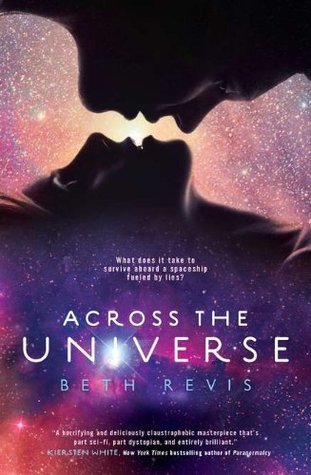 Maddy:
Dystopian in space would be so cool because it wouldn't be like a lot of dystopian novels like we're seeing right now..although I cannot for the life of me think of more YA space novels...does The Little Prince count as YA? Lol
Audrey:
Well, don't forget some of the TV shows or movies that are coming out right now either. The TNT show Falling Skies and the recent movie Gravity. I also came up with the books These Broken Stars by Amie Kaufman and Meagen Spooner and Glow by Amy Kathleen Ryan.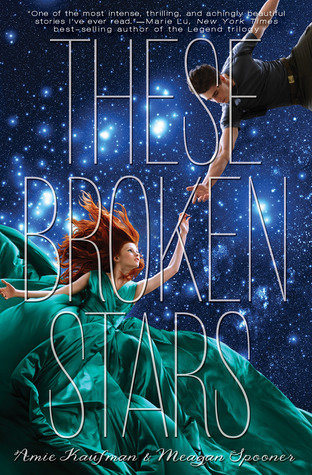 Maddy:
I
think it's interesting that there

aren't

a whole bunch of YA books like that out there (at least that I know of). Maybe with the new space missions to Mars there will be a re-emergence of the genre, but like how many kids want to be astronauts when they grow up? I think that with the disappearance of a large chunk of the space program, we've lost that sense of exploration a little bit. It's interesting that a lot of space stuff is in movies/TV, like Star Wars, Star Trek, Gravity, and that new Halle Berry TV show Extant.
Audrey:
But we've definitely seen a re-emergence of those trends in TV and movies, so I predict that this trend will make the jump to YA novels with a greater vengeance here in the future. It's an easy transition with dystopian (for example, dystopians set in space) so I can definitely see this marketed towards a younger generation. Aliens? Spaceships? Undiscovered planets? There's all kinds of possibilities with this genre trend.
---
What do you guys think? Did you come up with any other YA deep space science fiction novels? Do you agree that this trend should make a comeback? Let us know in the comments section!